There are so many reasons why you have to choose Vietnam as your destination when you want to spend your holiday this year. Vietnam is one of the countries in Asia that has a lot of wonderful tourist attractions that all of the travelers must visit. You can fly to Vietnam and land at Ho Chi Minh airport. Then, you can head to Hue as one of the best location to spend your holiday. Your journey does not stop there because you continue your journey to visit Phong Nha Ke Bang National Park actually.
Photo from internet
You can start your tour from Hue to Phong Nha Ke Bang National Park but it takes several hours to get there. The distance is approximately 210km if you drive from Hue Vietnam. You may choose your transportation according to your wishes. When you drive a car from Hue to Phong Nha Ke Bang, it may take 3 hours up to 4 hours depending on the road condition. It will be your best tour ever because you can actually enjoy the view along the road. Before you get to the national park, you can actually stop in some town you pass through. But, if you want to go on, then you can just go along the road until finally, you arrive in Phong Na Ke Bang National Park.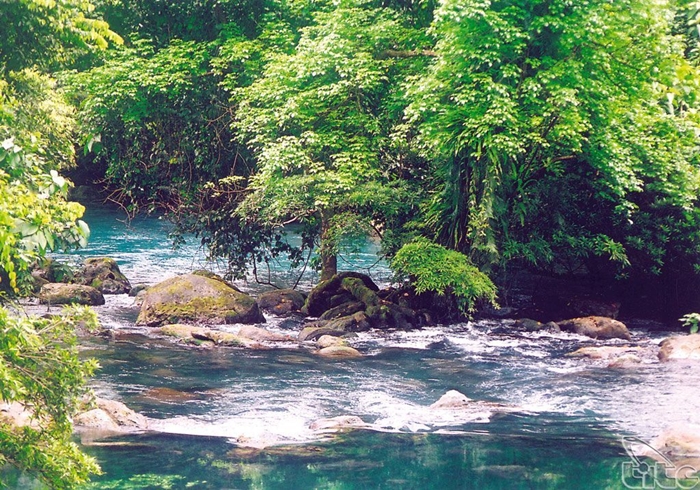 What can you find in Phong Nha Ke Bang national park actually? Of course, there are a lot of wonderful things that you can see and enjoy in this national park. This is a great national park that has a wonderful forest in Vietnam. Not only that, you can also find other natural attractions around the national park where you can explore some wonderful caves with a lot of mysteries. Perhaps, you are quite familiar with Son Doong cave that is only found in Vietnam, especially in Phong Nha Ke Bang national park.
This is the greatest cave in the world where there are so many foreign tourists who come to Vietnam because they want to witness the greatness of this cave. This is not an ordinary cave, it is an amazing cave that has a huge river inside. Not only river, there are also some plants inside the cave. You can play on the river if you want or you can play around the plants. It is all your decision and you can invite your friends to join you if you want to get this unforgettable experience. In fact, this is not the only cave that you can visit. Actually, there are some other caves that are also worth to visit. Some of the caves are a dark cave, paradise cave, Wet cave, dry cave, and much more. All of those caves can only be found in Phong Nha Ke Bang National Park.
Well, you do not need to be confused anymore where you must go during your holiday because Vietnam has what you are really looking for. If you go to Hue, then you also must not forget to head to Phong Nha Ke Bang national park to see the greatness of Son Doong Cave.