Cuc Phuong National Park in Ninh Binh Province located about 120 km away from Hanoi to the southwest. From Hanoi to Cuc Phuong National Park takes us about 3 hours to drive. With an area estimated 25,000ha, Cuc Phuong National Park has the border with the 3 provinces of Thanh Hoa, Ninh Binh and Hoa Binh.
How to go from Hanoi to Cuc Phuong National Park?
From Hanoi, you can book a private car with a driver to drive you to Cuc Phuong National Park. This way is the easiest method to travel with great experience.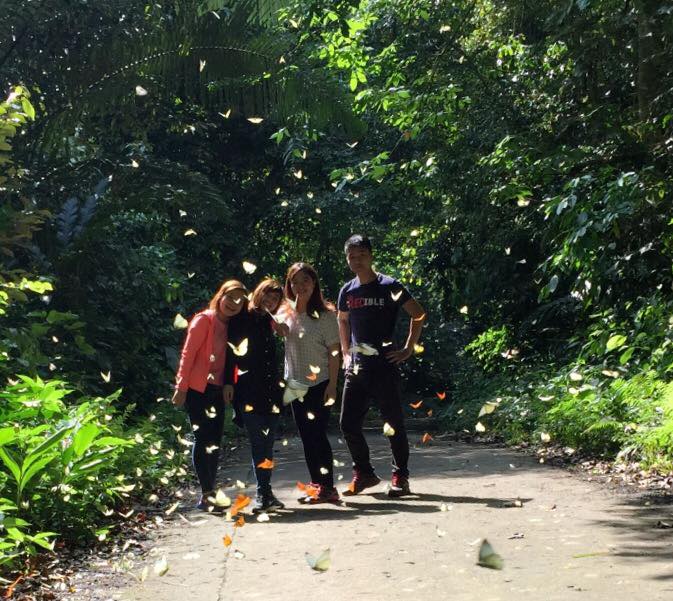 Another way to go to the park is to use the bus. The bus from Giap Bat runs to Nho Quan and from Nho Quan bus station, you catch another bus from Nho Quan to Cuc Phuong. This seems complicated with tourists. It takes long time to wait for the bus and to change to another bus. Vietnamdrive does not recommend guests to use this way to travel.
Tourists can choose the itinerary with 1 day or 2 days to visit Cuc Phuong National Park depending on their available time. If the guests travel from Hanoi City to Cuc Phuong and back Hanoi within 1 day, the guests should start a little early to spend more time in the park to explore.
Vietnamdrive recommends you should spend 2-day tour if you have time. You will get the better experience to discover the beauty of the forest in this area; moreover, you do not feel rush when traveling.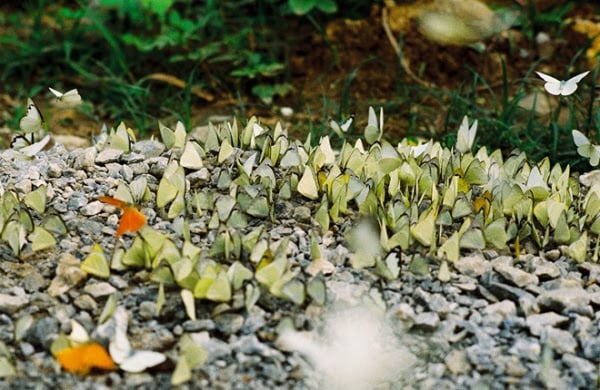 Now we will check more information about Cuc Phuong Nation Park to plan your holidays smoothly.
When should you visit Cuc Phuong National Park?
The dry months are from October to March. From April to December have no rains, but it hot and wet. From July to September, the rains arrive and leeches appear a lot from July and September. Thus, October to March is considered the most appropriate time to travel to Cuc Phuong National Park. It has cool weather; this is so good to explore the forests.
Butterfly season of Cuc Phuong National Park takes time between the ends of April to the ends of May each year. Cuc Phuong has nearly 400 species of butterflies, most of all the families of butterflies. Right from the entrance, hundreds of butterflies welcome you.
For the rest of the time of the year, the weather often rains and wet. Mosquitoes often fly around. Thus, if your time is not on dry season, you should carry the mosquito spry and sleep with mosquito nets when staying overnight in this area.
The trails in the park can be slippery, especially after rains. Make sure to bring sturdy shoes, raincoats, torch, antiseptic and some bandages. With the green environment around, please dispose of trash properly, "left nothing except your footsteps".
Where can we stay when traveling at Cuc Phuong National Park?
Currently, Cuc Phuong National Park has three areas of accommodation, dining and entertainment: the Gate Area of the Park, Mac Lake Area and the center of the Park.
Each area has a separated service apartments or homestays with affordable prices and full facilities. However, you should choose homestays, hotels or resorts near the near Cuc Phuong National Park with better conditions.
Here are some higher quality accommodations for you to choose
(1) Hoa Lu Shack Homestay at Ha Khe Village, Ninh Xuan Commune, Hoa Lu District, Ninh Binh;
(2) Emeralda Resort Ninh Binh at Tap Ninh Village, Gia Van Commune, Gia Vien District, Dam Van Long, Ninh Binh
(3) Ninh Binh Family Homestay at Chua Bai Dinh, Viet Nam, Gia Vien District, Ninh Binh
>>> You may want to see forest survival skills.
Some suggested activities to do at Cuc Phuong National Park
Walking in the forest
Joining in the ecotourism with the participation of the community
Viewing wildlife night
Watching birds
Cycling in the woods
Observing reptiles, amphibians and insects
Visiting the biodiversity point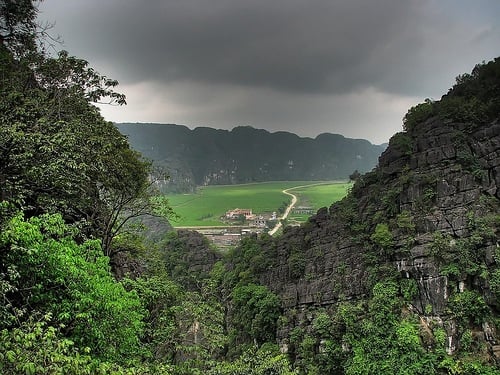 The suggested routes to visit Cuc Phuong National Park
For one-day tour travel from Hanoi to Cuc Phuong National Park, you should choose the best activities suggested above fixing your needs to do.
For two day tour explore the park, you can follow this suggestion:
Day 1: The Ancient Cave -> Museums of Rare Animals -> Dinner and relax.
Day 2: Visit botanical gardens Cuc Phuong –> Primate Rescue Centre of Cuc Phuong –> big trees –> the Muong Village –> silver cloud top –>Yen Quang lake, and other destinations.
Some things to know when traveling from Hanoi to Cuc Phuong National Park
+ Prepare the essential items such as jungle shoes, hat, water, food, medical gauze and mosquito repellant.
+ Travel to Cuc Phuong National Park, you should not ignore the mountain goat dishes – local dishes in Ninh Binh. Free range chicken grilled is good to taste as well.
These are suggestions about the way to travel from Hanoi to Cuc Phuong National Park. Hopefully, you can find useful information for your exploration of Cuc Phuong.
For more advice and information about this trip such as a private car for transfer from Hanoi, please contact Vietnamdrive. One of our team will be happy to support you to go to the Cuc Phuong National Park better.