Ho Chi Minh City is the biggest city in Vietnam. When tourists visit Ho Chi Minh, they will find the power of modern life, rich culture and good cuisine. Now we will start Ho Chi Minh City Tour 1 day to explore historical sites, busy market and French colony buildings.
Detail of Ho Chi Minh City Tour 1 day
We can start at 8:30 am from your hotel in the center of Ho Chi Minh to visit famous sites here.
The Reunification Palace is called the former Presidential Palace. The palace was used by the president of the South Vietnam during the war.
We also visit War Remnant Museum. At this place, you will learn a lot about the war in Vietnam. There are many artifacts, documenting photographs and pictures about the second war.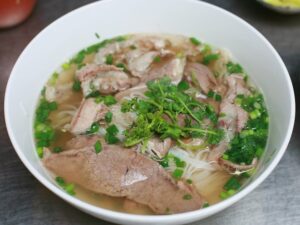 During the time to do 1 day tour in Ho Chi Minh City, travelers should not miss the famous local food here. Pho – Vietnamese noodle is a great food to enjoy for lunch. This is optional for your choice.
Now we continue visiting Notre Dame Cathedral and Old Post Office. These two buildings have French influence of architecture and are near together. This place is popular for tourists to takes pictures for remembering holidays in Ho Chi Minh City.
Cho Ben Thanh – Ben Thanh Market is the next destination during the tour. This market is the main place for the local people living in the city center to shop every day. The local market has the attractive life of daily business with colorful life to explore. This real experience of Vietnam makes your trip more valuable.
Vietnam Art Gallery is one of the biggest original galleries in Ho Chi Minh city, works only with leading Contemporary Artists. You can study more about the painting art of Vietnam at this gallery, and enjoy the great works of Vietnamese artists.
Giac Lam Pagoda is the oldest pagoda in Ho Chi Minh. The pagoda is located at 118 Lac Long Quan, Tan Binh District, Ho Chi Minh City. The pagoda has the old architecture with the peaceful garden. Tourists can learn more about the Buddhism and enjoy tranquil area which seems escape from the busy life of the city.
We come back the hotel around 4:00 pm.
You want to book this tour now, just fill in the form as below, please!