Danang Tourism Department has selected the list of restaurants in Danang City to serve the APEC Summit 2017.
To ensure quality and food safety standards at the catering venues for delegates, guests to attend the APEC Summit 2017 (TLCC), Department of Danang Tourism requested Danang Department of Medicine to check the hygiene and safety of food at many restaurants selected.
The Department of Danang Medicine has reported the results of checking. There are 61 restaurants chosen to serve the delegates and guests of APEC Summit 2017. Here are some of the restaurants listed in Danang City.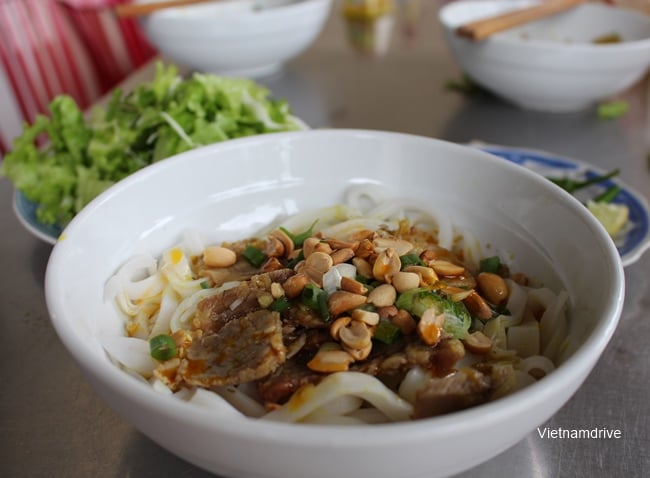 Ancient space culture and tourism (404 Dien Bien Phu, Thanh Khe district)
Pho Xua 1 coffee (17 Phan Dinh Phung, Hai Chau district)
Pho Xua Coffee 2 (111 3/2 Street, Hai Chau District)
Cafe Truc Lam Vien Restaurant (8-10 Tran Quy Cap Street, Hai Chau District)
Madam Lan Restaurant (04 Bach Dang Street, Hai Chau District)
Memory Lounge Cafe (07 Bach Dang Street, Hai Chau District)
Tran restaurant (04 Le Duan, Hai Chau district) (Pork rolls wrapped in pork)
Mi Quang Que Restaurant (258 Dong Da, Hai Chau District)
Mi Quang Ba Mua Restaurant (19 Tran Binh Trong, Hai Chau District)
Mi Xu Quang Restaurant (02 Phan Dang Luu, Hai Chau District)
Bep Trang Restaurant (Frog Noodle) (26 Le Hong Phong, Hai Chau District)
Am Thuc Xeo Restaurant (Pancake Cuisine) (75 Hoang Van Thu, Hai Chau District)
Madam Lan Restaurant (04 Bach Dang)
Ong Ta Restaurant (Fried fish noodles)(113A Nguyen Chi Thanh, Hai Chau District)
Bun Cha Ca Restaurant (Fried noodle soup) 109 Nguyen Chi Thanh (Hai Chau district).
Pha Lu Restaurant (225 Nguyen Chi Thanh, Hai Chau District)
Hong Ngoc Restaurant (193 Nguyen Chi Thanh, Hai Chau District)
Truc Lam Vien Restaurant (25 Yen Bai, Hai Chau District)
Red Rice House (Com Nieu Nha Do) (176 Nguyen Tri Phuong, Thanh Khe district)
Com Nieu 3 Ca Bong Restaurant (112 Nguyen Tri Phuong, Thanh Khe district)
Apsara Restaurant (222 Tran Phu, Hai Chau District)
Madam Lan Restaurant (04 Tran Phu, Hai Chau District).
My Hanh seafood restaurant (18 Hoang Sa, Son Tra district)
San Ho Restaurant (Coral Restaurant) (lot 12-13 Hoang Sa, Son Tra district)
4U Beach Restaurant (Lot 1,2,3 Vo Nguyen Giap, Son Tra district)
Phuoc My 2 Restaurant (Vo Nguyen Giap street, Son Tra district)
Be Anh Restaurant (196 Ho Nghinh, Son Tra district).
Dasushi Japanese Restaurant (150 Phan Chau Trinh, Hai Chau District)
Viet Lao Restaurant (Lot 14-15 Binh Minh 1, Hai Chau District)
Al Fresco's Pizza Restaurant (178 Tran Phu Street, Hai Chau District) … (Source: Da Nang Tourism Department)