Hue – the old royal city of Vietnam – gets own beauty and attractions that make you love to come and stay during your holidays.
Travel guide to visit Hue Vietnam
Location and brief of history
Hue city is situated in the central Vietnam, on the bank of the Perfume River. Hue, the central tourism of Vietnam, is 800km further south of Hanoi and 1100km from Ho Chi Minh City. It's 14km to the sea from Hue city center http://www.huecity.gov.vn.
From 1802 to 1945, Nguyen dynasty chose Hue as the royal capital, the center of politics and religion of Vietnam. Most popular for cultural and historical values in Vietnam, Hue city becomes as the world heritage site by UNESCO.

What to visit in Hue city
If you like culture, local life or history, Hue Vietnam should be on your list. Many royal palaces of Nguyen Dynasty, royal tombs, old temples and outstanding local life attract a lot of tourists coming here to explore Hue.
The citadel and the royal palaces of Hue
With 520 ha surrounding, the citadel is the main attractions in Hue city. The citadel includes the outer wall, Royal Palaces, Forbidden City and many historical buildings of the Nguyen dynasty. Tourists come to visit this place, mainly coming to the royal palaces located inside the citadel.
You can spend one hour to three hours to explore this area because its complex is very big. You can use a private car, cyclo to come to visit imperial palaces.
Royal Emperor tombs
There are 7 royal emperor tombs located in Hue. Most of them are situated close to the Perfume River. However, royal tombs: Gia Long, Minh Mang, Tu Duc and Khai Dinh are good to visit.
From Hue city center to these royal emperor tombs is 7 km to 14 km. You can use a car, bicycles or motorbikes to explore these historical places.
Pagodas
Hue City is considered as the centre of Buddhism in Vietnam. Many pagodas are built to serve for religious belief. Thien Mu Pagoda – Heavenly Lady Pagoda – takes a very important role in the spiritual beliefs for the local people. Thien Mu Pagoda is also the oldest one and is located on the nice hill facing to the Perfume River, this is good to visit.
Besides, Huyen Khong Pagoda, Tu Hieu pagoda, and Truc Lam Bach Ma Pagoda have become famous places to learn about the Buddhism culture.
What to do in Hue
Besides visiting historical sites, when tourists travel to Hue Vietnam, they can bath or relax on the beautiful beaches. Thuan An beach and Lang Co beach are popular beaches for you to come.
Mineral hot spring waterfall: Thanh Tan is ideal for cold days to relax.
Bach Ma Mountain is located 60km from the city center is good for trekking and exploring nature.
If you like to choose an activity in Hue city to do, boat trip on the Perfume River should be on your list.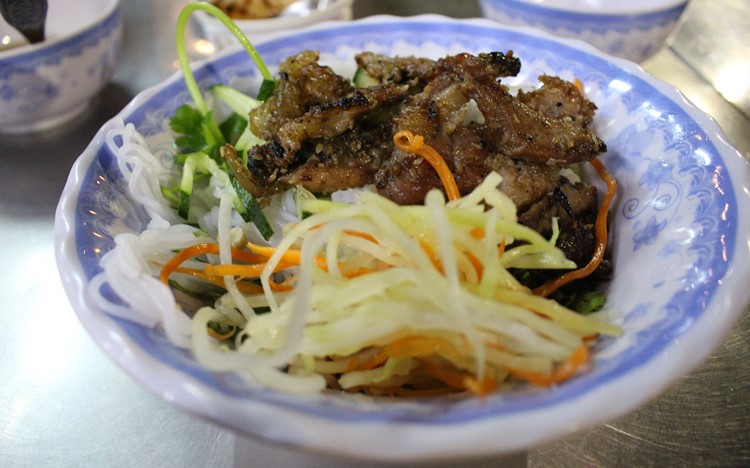 What to eat in Hue
Hue cuisine is not only a need of life but also a form of art. Hue culinary combines the royal dining and popular dining as street food. Spices and full of herd flavor are highlights of Hue food.
Royal dining can be found in some restaurants as Y Thao Garden or Ancient Garden Restaurant.
Popular food can be as the street food including a lot of dishes Bun Bo Hue, Banh Beo, Banh Nam, Com Hen …
Che Hue – Hue Sweet Soup is also great taste to know about the culinary in this city. And, you can find these local dishes at any corners of Hue city.